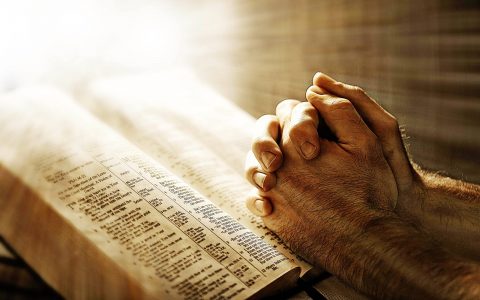 1 John 5:14 ~ This is the confidence we have in approaching God: that if we ask anything according to his will, he hears us.
Each week in our worship service we take the time to share our thanks to God and our burdens.  
The following is our ongoing prayer list:    Thanks to all for your prayers! 
There is also a special time of prayer before Sabbath School each week as well as 6pm on Wednesdays before Mid-week Study.    Join Joni for these special prayer times.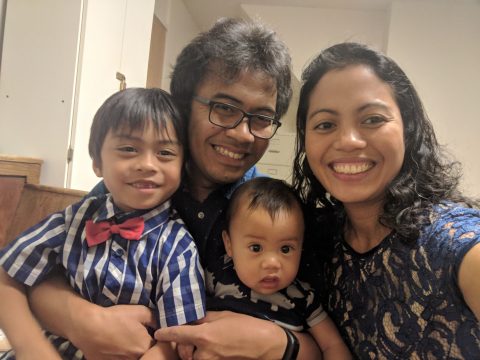 Joni & Ping Digaum with J.D. & J.C.
January 12
Egina - Thanks for your prayers for Priscilla.  She might go home today.
Dora - Thanks for your prayers, I will go to the Dr. and hopefully get this brace off
Vickie - Please pray for my husband.  He may need surgery for a cyst.  I was feeling down and the Lord told me "I'll take care of your needs"  and He will.....  My husband and I have been together 37 years now....
Sue - Pray for a dear friend in CA.  She had surgery on Wednesday.  she had no feeling from her waist down and has warnth in her legs and can siggle her toes, but it is not progressing past that.  Her name is Nettie
Peggy - I took a hard fall over the holidays and hit my face and head.  I need your prayers.  I have trouble getting around.
Dave - Greg is still having issues with his liver.  They don't know what it is.   Praise that my wife is improving
Kelly - God reminded me how He protected me when I went past a place that I spun out a few years ago.
Pamela - Mary Mace just lost a son this past week.
Roger - I'm glad I have mom & dad and that I have been without drugs or alcohol for 27 years now.
Bert - Ann Owens had 2 surgeries this past month and is in a lot of pain.
Brian - It's been 10 years since we've been in this church and are thankful for your support and prayers.  Carolee is settling in and would appreciate contact form her friends here.
Janette - I'm thankful for our school.  The year is half over and going well.  Also Andy starts back to school this next week.
Jim - Praise God for answered prayers.
January 5
Jim - Our legal issues are done - Praise God!  It was settled out of court.  My car accident was settled as well and my brother is out of surgery and doing well.  Please pray for Emily's health.
Jim - Our neighbor Gary passed away.  Pray for the family and their interest.  They have been interested in coming to church.
Jon - My father and his wife are here visiting today.
Kelly - Pray for a little boy - Robert.  He had a shunt put in and it failed.  They put in another and it failed as well.
Martha - I love Idaho!  Spent a week in Oregon and just glad to be back
Egina - Dennis will be having surgery on the 18th for dialysis and Priscilla on the 9th. for a blockage in her leg.
Emmanuel - Thankful for another year - today is Elizabeth's birthday
MaryKay - Prison fellowship is going well.  Need more to help.  Some of the ladies will be going to another facility and want us to come.
Lenora - A coworker's brother is in ICU  Derrick.  He's 25 and in a coma.  They don't know what is wrong
Pat - Please pray for Tim Weber in the hospital
Louise - Pray for Carolee as she is getting used to her new home.