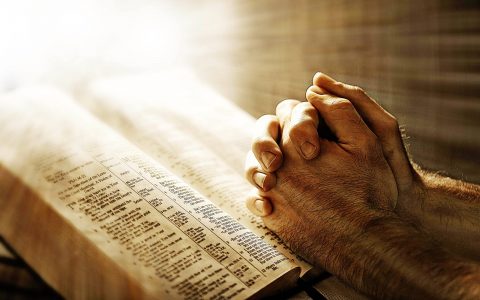 1 John 5:14 ~ This is the confidence we have in approaching God: that if we ask anything according to his will, he hears us.
Each week in our worship service we take the time to share our thanks to God and our burdens.  
The following is our ongoing prayer list:    Thanks to all for your prayers! 
There is also a special time of prayer before Sabbath School each week as well as 6pm on Wednesdays before Mid-week Study.    Join Carolee & Joni for these special prayer times.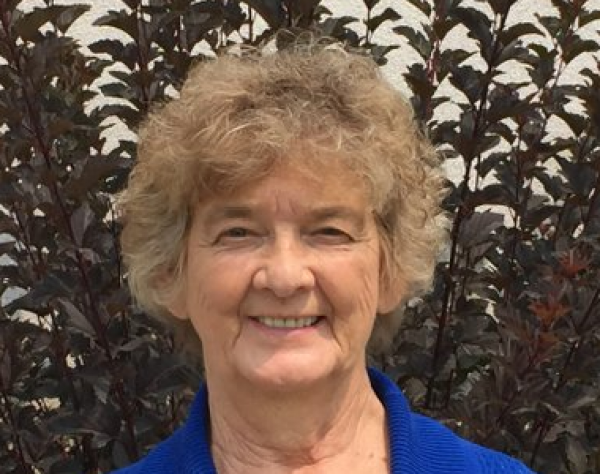 Carolee Ayala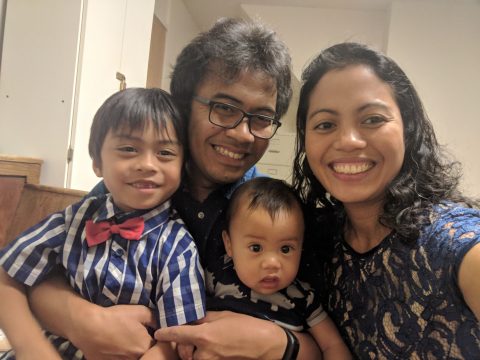 Joni & Ping Digaum with J.D. & J.C.
December 8
Carolee - I am moving to California.You are a beautiful family and I love you all.  You have all been so good to me.  God bless.
Pat - The first mission trip deadline came and only a 1/4 made it.  Pray they will get their checks sent in so we can pay for the tickets.
Nolan - Pray for my aunt's finger. She hurt it with a stapleand is is swollen
Jim - Pray for my brother's surgery.  His first one is done (a pacemaker replacement) and now an ankle that gets fused on the 20th.  He has hemophilia and there has to be special precautions
Don - Went to CA Sunday am in the snow coming down heavy.  By Winnemucca the weather was good and was fine all through the passes and back.  Everyone was happy to get things in Paradise.  Thank the Lord I am back safe.
Nancy - I can see and my eye is healing.  They expect 20/20 vision!
Kelly - My grandma had a mishap and fell hurting her rib and breaking her kneecap.  She will need surgery.  Pray for her and mom.  Also, next weekend Chris' family will come to church for the school program.  Pray they are blessed with there time here.
Also - 
Ann Owens has been in and out of the hospital with a pancreas infection
Baltazars are building a new house and need a permit to build in a non-traditional way that they can afford
December 3
David - My shoulder is doing fine, I don't have to have surgery!  
Community services has an architect and a builder!
Jodi - I'm just thankful that all went well last night for live nativity.  We had a great time, almost 500 people came through and it has been a blessing working with the other churches, Crossroads Christian Fellowship and several wards from the LDS church.  They have thanked us over and over for asking them to help.  
Jim - Sheila fell yesterday and has a sore back
 Peggy - Thanks for your donations to the people in Paradise.  Don leaves tomorrow to take them.  Pray for safety in travel.
Havilah - I'm thankful my eye is OK
Jonathan - I'm thankful her eye is OK.  She was helping with the animals and leaned down and a goat's horn came up and got her in the eye.  But it is OK!
Janette - I want to 2nd what Jodi said.  We had a nice time with the LDS.  I was nervous about what to say in my basket shop, but I was blessed.  This is a time we can tell others about our Savior and don't have to go door to door.  Also, Andy's birthday was yesterday and I appreciate him and he's a great dad and is working hard in school.
Martha - There is snow on the ground and all are blaming me.  It's an honor!
Also, please pray for my friend from school,Jodi's husband.  He has cancer and has been put on hospice
November 24
Brian- Thankful for family being here.
Sue- prayer for the homeless in CA due to the fires.
Pricilla- Tyson's surgery went well and he recovered quickly.
Bob- Had cataract surgery and the Dr discovered that he had a disease that would cause complications. When he went back to treat the complications, there were none! Praise the Lord!
Pam's mom- wants to praise the Lord for Pam and Tom.
Kris Litzinger- her daughter Ashley and her children are here today and she hopes they have a good experience.
Paulo- thankful that his dad is here today.
Brian- we need to pray for the meetings in January.