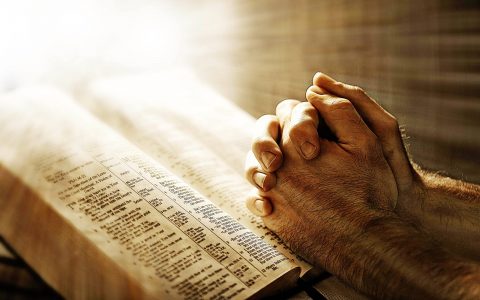 1 John 5:14 ~ This is the confidence we have in approaching God: that if we ask anything according to his will, he hears us.
Each week in our worship service we take the time to share our thanks to God and our burdens.  
The following is our ongoing prayer list:    Thanks to all for your prayers! 
There is also a special time of prayer before Sabbath School and after the Worship Service each week as well as 6pm on Wednesdays before Mid-week Study.    Join Carolee & Joni for these special prayer times.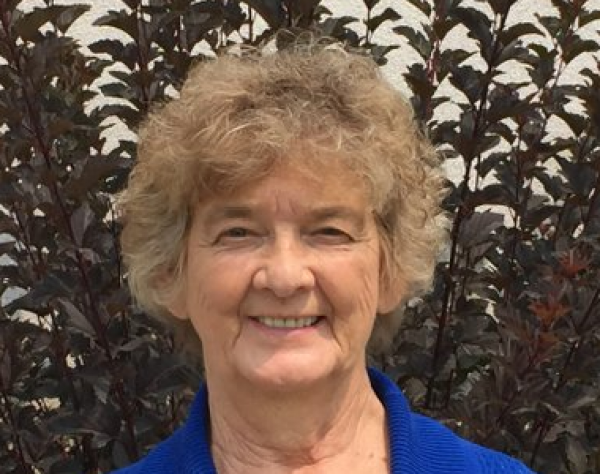 Carolee Ayala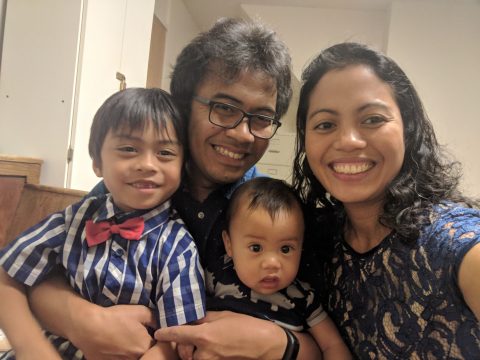 Joni & Ping Digaum with J.D. & J.C.
October 13
Brian - I'm thankful my mom is doing better with her broken arm.
Myrna - Devanie is in Florida in college.  Her school was closed all week because of the hurricane, but she is safe.
Dave - My wife had more health issues, some problems with her bones.  They did a test for bone cancer.  Everything came back normal. She does not have bone cancer!
Cindy - Thanks for your prayers, support and hugs.  My friend and second mom has gone to rest last Friday.  The family is mourning and please keep them in your prayers.  I was able to go there and vhad a good visit with them and her.
Don - We were on a trip and Peggy wasn't feeling good and went to the hospital.  She had a lot of fluid on her lungs.  She is doing better after they took that off.  While we were in the hospital there, guess who came?  Pastor Steve!
Carolee - Pray for the leaders of our church this week for meetings they are having.  Pray for the Holy spirit to guide and that they stand up for the truth.  Prary the meetings go the way God wants them to.
Susan - Trent has a major exam on Tuesday
Jamie - My mom has something going on.  She is losing weight, maybe dementia, depression?  Pray for her.
Roger - My daughter has suicidal thoughts.  She needs help and prayer
Reesie - My grandma & grandpa are in Garden Valley - pray for a safe trip back
Kris - I'm thankful that my granddaughter Jessica is here with us today.
Paulo - Pray for my friend Josh.  It's his birthday today.  37
Janette - Andy's mom has Addison's disease.  They did an MRI and found tumors on her pituitary.  They think they are benign, but this may be causing all her problems.  Her name is Cindy.
October 6
Vickie - I was taking care of two special needs boys this weekend and caught one loading porn on my phone.​
  I prayed with him for God to take the temptation away.
  These boys have never been taught about God.  Please pray for them.
Emily - Pray for me that my visit with my dad goes well.
Ann - Please pray for my husband.  He is in constant pain and getting worse. 
Nancy - I have eye surgery on Tuesday.  Please pray things go well.
Lenora - Prayer for my friend Robert in California who was in a car accident
  Another friend in Alabama that has cancer. 
  Sebastian's parents to have a safe trip back here from Nevada
David - Community services in prayers for a right of way for our back property
Nolan - Pray for us.  The owner of our house wants to sell it and we need to find a new one.
Jim - I have a deposition on Monday from a previous car accident.  Please pray it goes well.